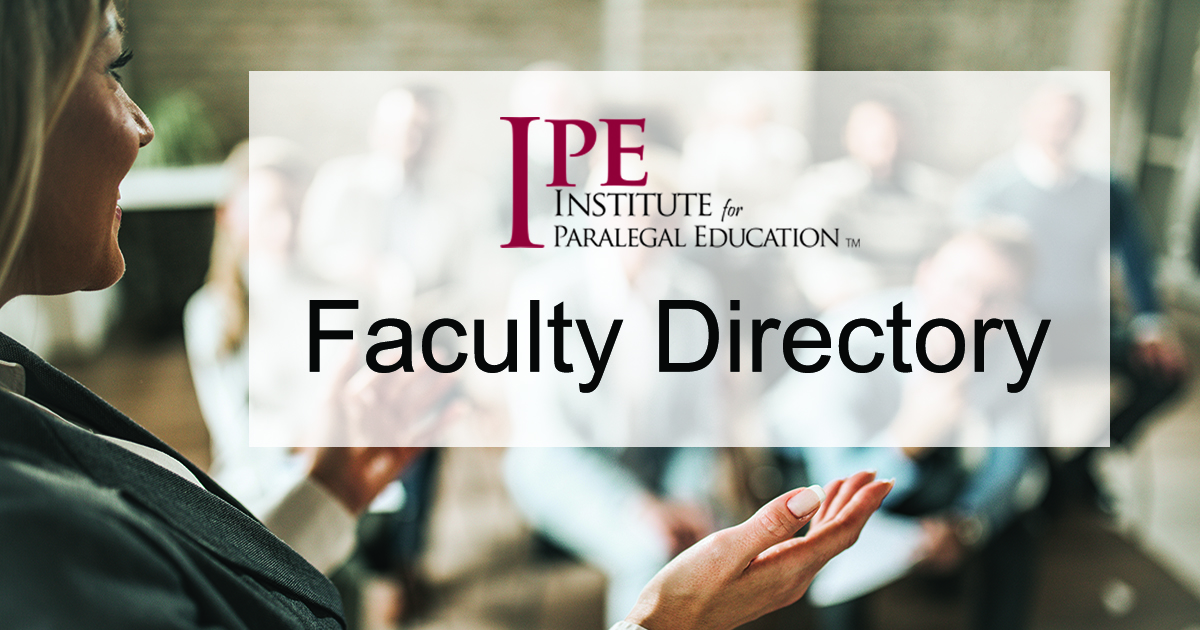 By: The IPE Team
Tuesday, February 16, 2021
IPE's Faculty Directory
Our faculty members are instrumental in achieving our goal of providing industry-leading CLE. They are accomplished attorneys, paralegals, professors, and professionals across the country. Their breadth of legal and business knowledge enables them to offer valuable insights and actionable information paralegals and legal professionals can use every day. We rely on the expertise of these esteemed faculty members to ensure that our courses are of the highest caliber of any continuing education provider.
Get to Know Our Esteemed Faculty Members
The IPE
Faculty Directory
allows you to find, follow, and connect with the speakers who've fueled your professional growth. Search for faculty members by name or browse by state and practice area.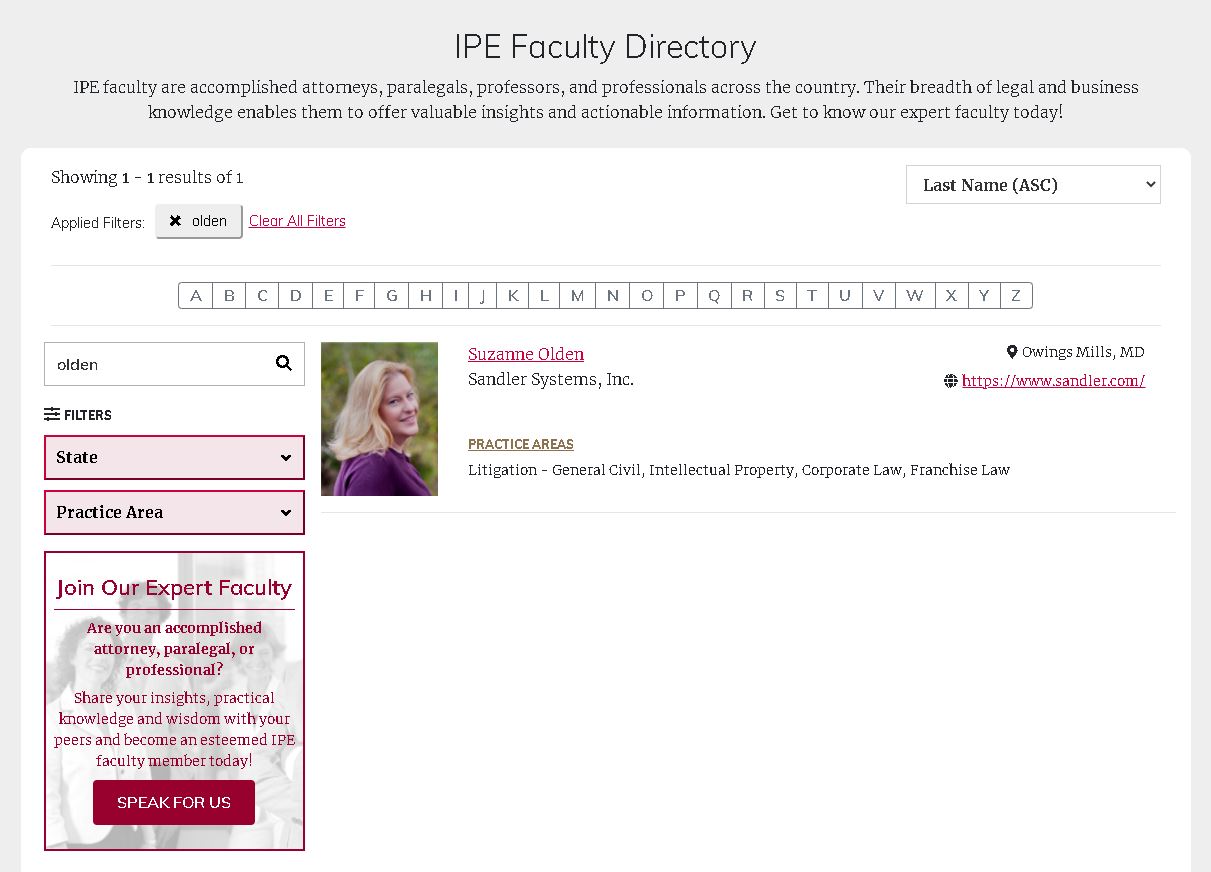 Learn more about your favorite faculty members by viewing their profile. You can also see their upcoming presentations or what courses they have available OnDemand.
Start exploring the IPE
Faculty Directory
today! You can access the Faculty Directory any time by clicking on the link under
Get to Know Us
in the
ipe.nbi-sems.com
footer.