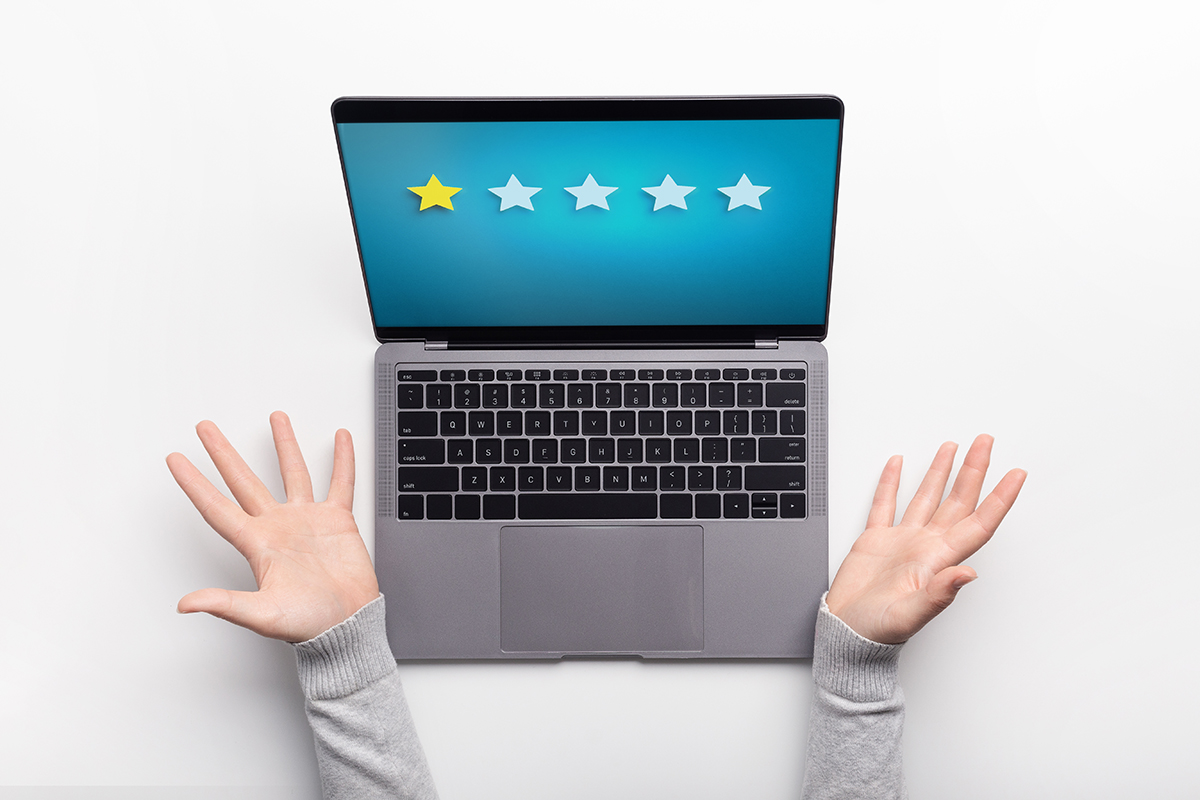 By: Peter L. Ostermiller
Tuesday, March 23, 2021
What Can You Say? Ethically Responding to Negative Online Reviews
This guest post was authored by Peter L. Ostermiller, a solo practitioner in Louisville, Kentucky.
The issue of negative online reviews of lawyers by clients, former clients, and third parties has been around for years. What has changed is the increasing number of online review sites and the increasing ease of posting comments, which has made this an issue that attorneys and law firms should be prepared to confront.
Numerous ethics opinions from around the country, including a January 2021 ABA opinion,
Formal Opinion 496
, hold the attorney's duty to maintain confidentiality significantly limits what an attorney may say or do in response to negative online criticism.
And because of the ethical limitations, the more an attorney tries to do something about a negative review, the more likely it is they will make the matter worse. Ultimately, attorneys should navigate the topic by assessing what they should not do, instead of trying to determine what's permissible.
WHERE THE RISKS LIE
Confidentiality
As a threshold matter, the ethical limitations on what an attorney may do in the face of a negative online review is generally unrelated to the veracity of the review itself. Truth or falsity, and all things in between, are not relevant to whether confidentiality may be breached by the attorney in response.
The representation of a client is subject to confidentiality under Rule 1.6 of the Model Rules of Professional Conduct, which has been adopted in virtually all jurisdictions in some form. Rule 1.6 contains express exceptions which permit an attorney to breach confidentiality. However, only one of those exceptions could potentially cover an attorney responding to an online review.
The express exceptions to confidentiality sometimes sought to be invoked include the general right of an attorney to breach confidentiality to defend themselves in a controversy between the attorney and the client, to defend a criminal charge or civil claim concerning the lawyer, or to otherwise respond to allegations in a proceeding concerning such representation.
Since online reviews are neither a criminal nor civil case, and do not constitute a "proceeding," the only exception which could potentially apply would be if the online posting was deemed a "controversy between the lawyer and the client." But most ethics opinions, including the ABA opinion, have concluded that "controversy" is not so broad as to necessarily include a negative online review.
Footnote 5 of the ABA opinion identifies nine ethics opinions from around the country which have addressed this issue. I will add to that list a
March 14, 2019 opinion
from the Kentucky Bar Association, my home jurisdiction. In KBA Opinion E-448, the Kentucky Bar Association concluded that confidentiality severely limited what an attorney could do or say in response to negative online criticism.
Disciplinary Sanction
As noted in the ABA opinion, attorneys who have improperly dealt with negative online reviews have been the subject of attorney disciplinary proceedings. Footnote 7 identifies eight attorney disciplinary cases on this issue.
In another recent attorney disciplinary case on this issue,
State ex rel Oklahoma Bar Association v. Pistotnik
, 47 P.3d 376 (Okla 2020), the attorney received a two-year suspension following a guilty plea to several misdemeanors relating to his role in a scheme to suppress negative online reviews.
The attorney had hired a web developer to help him with "online reputation management." The developer discovered two companies which had posted negative online articles about the attorney. The web developer sent "extortionate threats" to those companies demanding the negative online articles be taken down. The attorney paid the web developer for that work and later sought to conceal the improper conduct.
This case is an example of improper delegation to a non-lawyer. In general, over-delegation is a potential problem in all aspects of an attorney's practice. Attorneys may appropriately delegate functions to persons within the law firm and outside the law firm. However, the attorney still must maintain a proper level of oversight and supervision when such delegation occurs.
Streisand Effect Dangers
Some attorneys in the past have asked me if they could or should file a defamation suit against a person who posted a negative online review. Getting past the legalities of whether the conduct satisfies a particular state's defamation laws, I have routinely advised lawyers to not file litigation. The practical reason I generally give is based on the "Streisand Effect."
Years ago, Ms. Streisand sued a photographer to remove online aerial photographs of her California home. Before the lawsuit, the photographs had been accessed online less than 10 times. Within one month after the lawsuit was filed, the photos were downloaded more than 400,000 time. In trying to suppress the photographs, Ms. Streisand's lawsuit had the opposite effect.
That is part of the practical advice give by the Kentucky Bar Association in KBA E-448: In most instances the best advice an attorney should follow when confronted with a negative online review is to "ignore the criticism."
Reputation Management Services
If a business receives negative reviews, there are companies which provide "reputation management services." If, for whatever reason, an attorney or law firm decides to pursue what limited avenues are available to address negative online reviews, the use of non-lawyer "reputation management services" should be with extreme caution.
I am sure there are reputable companies out there to use in such circumstances. However, do not assume those companies are sensitive to the significant legal ethics limitations on what an attorney may and may not due when confronted with a negative online review.
TIPS FOR ATTORNEYS
ABA Ethics Opinion 496 has a nice list of best practices for attorneys confronted with negative online criticism. The suggestions are risk-adverse and discuss the practical reasons for taking such action:
Attorneys may request the website or search engine to remove the post. This approach is more likely to succeed if the post was made by someone other than the client.


Lawyers should give serious consideration to not responding at all to the negative online review. The practical consequence of any response would be additional negative responses. There is also the probability that if more online postings are made for or against a particular review, the greater chance the negative review will show up higher in online search results.


Attorneys may respond to the person posting the online review with a request to take the conversation offline. As the ABA opinion notes, as a practical matter that approach is only effective if the lawyer engages in meaningful follow-up with the person to address the concerns to the extent ethically permitted.


If the person posting the review is not a client or former client, the lawyer may simply respond that the person is neither a client nor a former client. However, confidentiality will still preclude the attorney from disclosing any confidential information without the informed consent of the client or former client.


If the online negative review is from a client or former client, the lawyer may respond directly to the client or former client, but should not do so online.


A lawyer may also post a response noting that their professional obligations do not permit a substantive online response.
Safe Responses to Negative Online Reviews
ABA Opinion 496 provides the following sample response:
"Professional obligations do not allow me to respond as I would wish."
Pennsylvania Bar Formal Ethics Opinion 2014-200 suggests the following model response:
"A lawyer's duty to keep client confidences has few exceptions and in an abundance of caution, I do not feel at liberty to respond in a point-by-point fashion in this forum. Suffice it to say that I do not believe that the post represents a fair and accurate picture of the events."
Kentucky Bar Association Ethics Opinion KBA E-448 suggests the following permitted comment by the attorney:
"My professional and ethical responsibilities do not allow me to review confidential client information in response to public criticism."
In summary, when an attorney is confronted with a negative online review, the ethical and practical limitations on the attorney make it more a matter of what the attorney may not do or should not do, rather than what the attorney may do without running afoul of the lawyer's ethical obligations to a client or former client.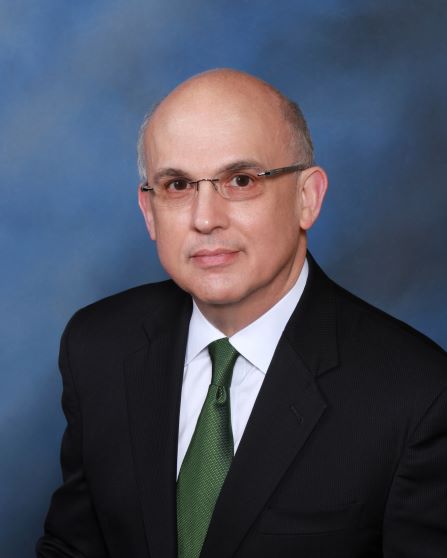 Peter L. Ostermiller is a solo practitioner in Louisville, Kentucky, where he has practiced for over 40 years. His practice is concentrated in legal ethics and professional responsibility matters.
--
This post was written by a guest blogger. Although this article was thoroughly reviewed by NBI staff, the views, opinions and positions expressed within the post are those of the author alone and do not represent those of NBI. The accuracy, completeness and validity of any statements made within the post are not guaranteed. We accept no liability for any errors, omissions or representations.