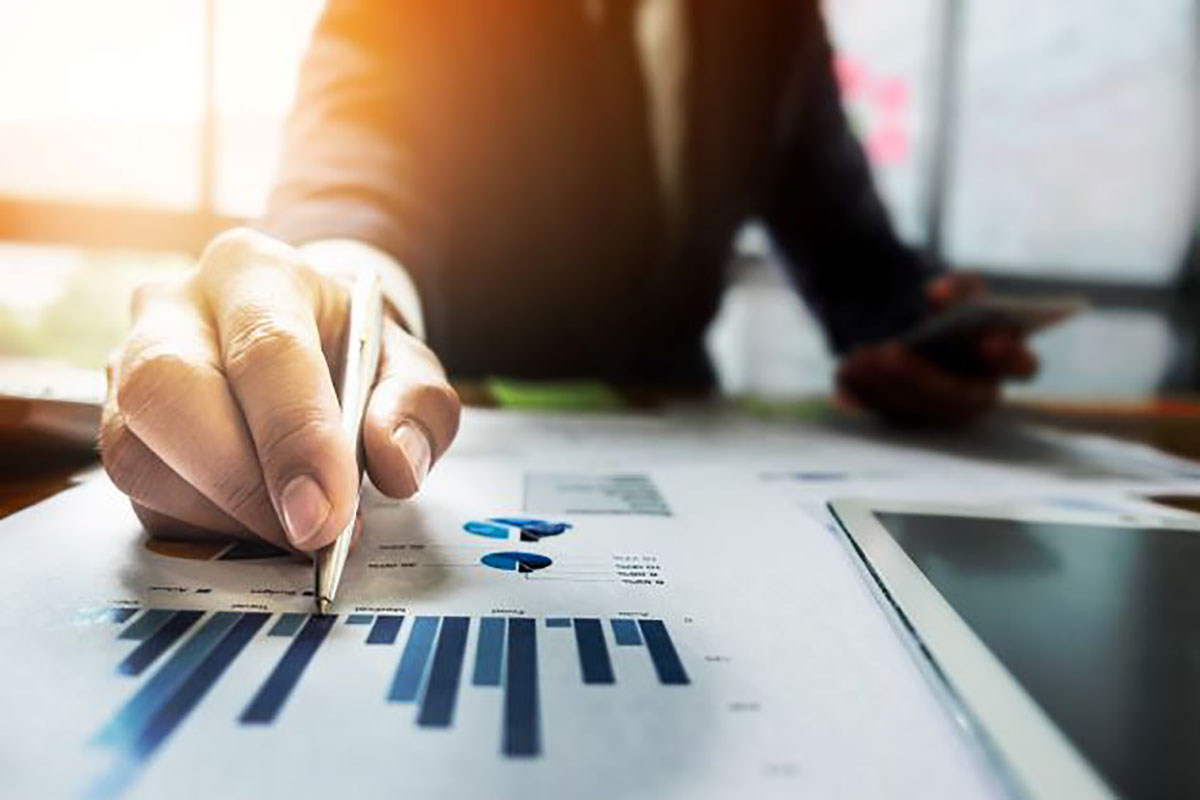 By: The NBI Team
Thursday, July 29, 2021
Law Practice Management CLE Highlights: Profitability KPIs for Law Firms
Legal practice is changing, especially for small and solo practice law firms. With the rapid improvements in legal marketing, practice management software, and even remote work, lawyers in the United States are realizing that their law firm management strategy will need to adjust to these new times.
Serial entrepreneur and business lawyer,
Attorney Kelly C. Sturmthal, J.D.
understands this well. A partner at DSM Law in Jupiter, Florida, Attorney Sturmthal has been practicing law for over 25 years. And last year, she partnered with NBI to provide lawyers with five key financial metrics that every lawyer should know if they want to create an effective law firm management plan.
In this article, we're exploring some key highlights from Attorney Sturmthal's legal practice management CLE course, "5 Profitability KPIs Every Law Firm Needs to Know."
What Are KPIs?
KPIs, or key performance indicators, are measurements that show how much progress a company is making towards its business objectives. Law firm KPIs aren't much different from KPIs for your typical business. As Attorney Sturmthal says, every firm's ultimate objective is to attract more of the right clients and increase profits.
At the same time, managing a legal practice has its own unique challenges. Whether you're considering investing in a new marketing strategy or attempting to target a new group of potential clients, you'll want to understand how your efforts translate by the numbers. KPIs will help you do this.
How do KPIs Help Lawyers Manage Their Firms?
KPIs Help You Measure the ROI on Your Marketing Efforts Marketing Metrics How do you know if your firm's marketing strategy is working? Sure, you paid big for a beautiful landing page for your website, but are visitors to that page converting into leads? How do you know if your Google Ads are paying off?

According to Attorney Sturmthal, these questions about your marketing metric KPIs are important to ask. They're particularly important if you're executing a small law firm marketing plan since your budget likely has little room for wasted funds.

Luckily, there are multiple tools available to help you monitor how your marketing efforts are going, and some of these are free. Generally, marketing metric KPIs should be checked every month. Acquisition Cost Acquisition costs are determined by adding all your law firm marketing plan costs and dividing the total by how many inquiries or new customers you receive. Marketing-related costs might include Google Ads, Facebook Ads, the cost of your law firm website, networking costs, print marketing, and traditional ads.

Acquisition cost KPIs help you understand how much money you have to bill every client before you're actually turning a profit. And, if you're investing a lot of money in things like search engine optimization, blog posts, or pay-per-click (PPC) ads, you'll want to understand how many inquiries you're gaining from each investment.

For example, let's say you're paying a marketing agency $1000 a month to manage your website and your paralegal, who you pay $40 per hour, is spending 16 hours a month managing your social media. The acquisition costs will be:

Website Acquisition Cost
$1000 per month / 16 monthly inquiries = $62.50 per inquiry

Social Media Acquisition Cost
$640 per month / 40 monthly inquiries = $16 per inquiry

In this case, your paralegal's efforts are actually providing you with better ROI than the marketing agency's website management efforts. Although this might seem surprising, it's actually common. KPIs Help You Reduce Unknowns Learning how to manage your law firm can be extremely stressful for many reasons. One common reason is that running a firm involves many unknowns, particularly when it comes to income.

You may not know how many clients you'll have next month, how much you'll be able to bill for each of them, or how much time you'll spend collecting payment. Of course, an ideal client for any lawyer would pay on time and keep coming back. But that's not always the case. Client Lifetime Value Knowing how much each client is worth over time will help you reduce some of this stress. Client monetary worth is measured using the client lifetime value (CLV) KPI. The CLV measures how much each client is worth from when you first acquire them to when they work with you for the last time.

Breaking down each client by their CLV will provide you with some basic projections for future income. It can also help you determine which types of clients, or which practice areas are bringing in the most money.

For example, you may notice that your criminal defense cases make less money over time than other practice areas. This may be because criminal cases are typically "one-offs" and clients usually don't return. They're also more likely to cause collection issues. This is unlike business transactions, which often provide return clients. In this case, you may want to focus more on your return clients to increase your overall CLV.

Of course, this example isn't true for everyone. Which practice areas make the most money for you will depend on your practice specializations and your preferences. KPIs Help You Get Paid What You Deserve Attorney Sturmthal also shares key billing metrics from the CLIO Legal Trends Report for Solo and Small Firms. The report found that attorneys do billable work for an average of 2.5 hours a day. The rest of the time, they're busy managing their solo or small law firm. Of those 2.5 hours, they're only billing for 81% of that time and only collect 86% of what they bill.

Although these numbers may not seem too bad, the lost billable hours add up throughout the year, and profits suffer. Understanding how to analyze and improve on your own billing metric KPIs will help you improve your billing and collections so that you get paid what you deserve.

There are many things you can do to improve your billing metrics. If you're having trouble, remember that there are many different types of management software for law firms that can help by providing tools to track hours and manage billing. Order "5 Profitability KPIs Every Law Firm Needs to Know" Whether you're starting a law firm or simply learning how to manage a small law firm, you'll want to know which KPIs will help your firm succeed in an increasingly competitive market.

In this 1-hour OnDemand practice management CLE, you'll learn how to leverage five important profitability KPIs to find more of the clients you want and increase your law firm's net profits.

Order 5 Profitability KPIs Every Law Firm Needs to Know or find other CLE programs in the NBI Course Catalog. You can also learn more about NBI's Unlimited CLE Passes to see if a CLE subscription is right for you.