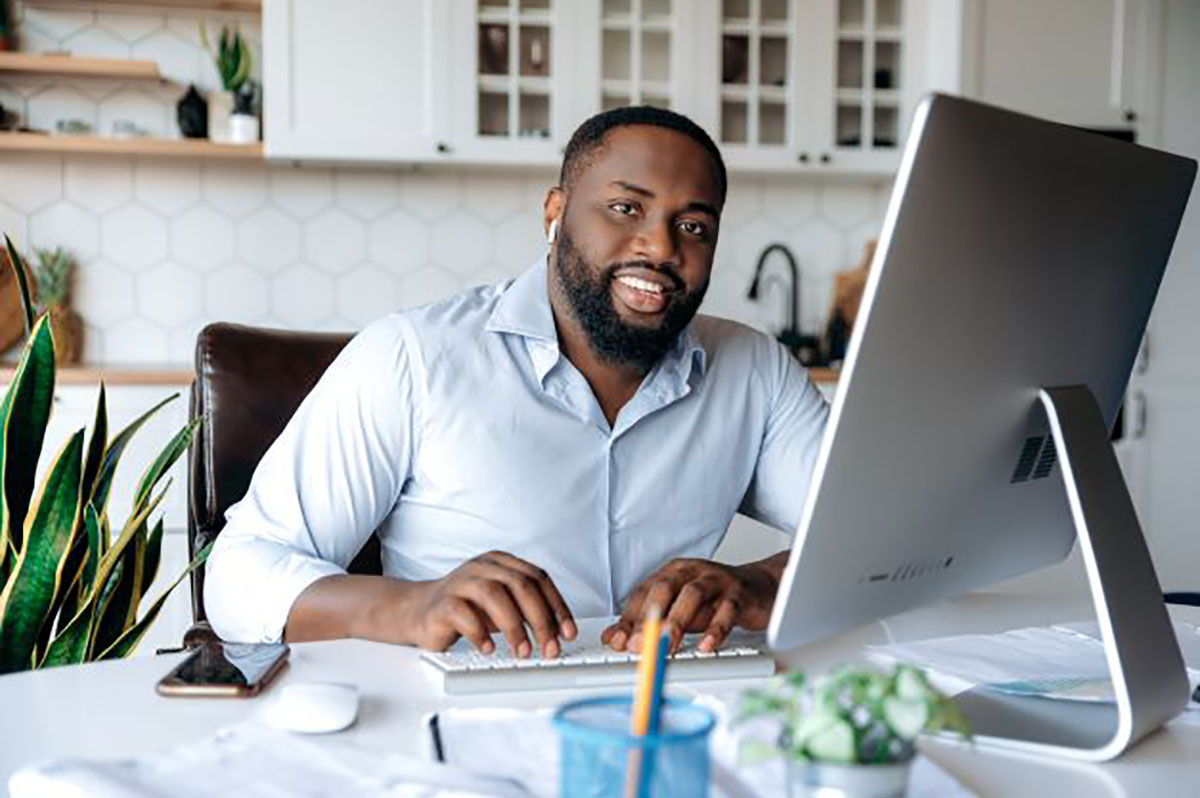 By: The NBI Team
Thursday, October 7, 2021
3 Tips for Improving Work-Life Balance During the WFH Shift
The pandemic has radically changed how most lawyers practice law. And while we're still learning about the overall impact of remote work on employee productivity and mental health, there are several steps you can take today to ensure success in a remote or hybrid work environment.
Here are three effective ways to maintain productivity while practicing from home.
Using Proactive Scheduling Strategies
Proactive scheduling can take many forms. At its core, it involves planning out a workday or workweek beyond just meetings and deadlines. These strategies help remote teams maintain productivity by creating structure while at home. They also help provide balance by scheduling start and end times for the workday, which can sometimes become elusive in a work-from-home environment. Below are a few common approaches to proactive scheduling:

Time Blocking

Time blocking involves creating blocks of time for each daily event. So, instead of only having meetings on the calendar, team members should have, essentially, fully "blocked" days, with calendar events for solo activities like case research, motion writing, breaks, email catchup, among others.

Using a Timer for 90 Minute Sessions

Another strategy for scheduling work time is to use a timer and focus on projects 90 minutes at a time. Every 90 minutes should be uninterrupted work that ends with a break of about 20 minutes. Attorneys can add these intervals to their calendars or simply create a task list to keep track of which projects they'd like to work on per session.

Pomodoro Technique

The Pomodoro Technique involves setting a timer for 25 minutes of focused work and 5 minute rest periods. Every 4 sessions should end with a longer break of about 25-30 minutes. This technique is most useful when each session remains uninterrupted.
Moving from Fully Remote to a Hybrid Model

This past summer, Klinedinst PC Chief Operating Officer, Susan Nahama, and Chief Executive Officer, Heather Rosing, told ABA Journal that their employees found remote working "has enabled them to better balance family obligations with work and boosted their job satisfaction."

Although some firms plan to remain completely remote, most have embraced hybrid and flexible work schedules. Extra days at home will help attorneys manage family responsibilities and reduce commuting times, while office days will help maintain collaboration and allow attorneys to complete administrative tasks.

One firm implementing a hybrid model is Skadden Arps Slate Meagher & Flom. They announced earlier this year that attorneys would return to a hybrid 3-2 workweek beginning this fall. Attorneys will spend 3 days in the office and 2 days at home. This model is expected to remain beyond Covid-19 protocols.

Similar to Skadden, many law firms are allowing employees to choose their at-home schedules and flex-time schedules. With increased flexibility, many lawyers are better able to manage childcare and other family-life responsibilities that sometimes conflict with normal work hours.

Prioritizing In-Office Time for Mentorship

According to Nahama, some attorneys at Klinedinst worried that fully remote work for all attorneys, particularly those new to law practice, might hinder mentorship and collaboration. Although whether this is true or not is up for debate, some law firms are accepting hybrid work environments as the future, but still look to prioritize in-office time for mentorship and firm culture.
Tracking Productivity with Software, Not Face Time

If you can't see someone working, they might not be working at all, right? Well, not really. Still, this is a common concern many companies have, not just law firms. What law firms have realized is that with the legal software available today, they no longer need to see someone to make sure you're providing great legal services.

In the era of remote work, law firms are using advanced legal software to track productivity and success rates. Software is also improving lawyer work-life balance by making it easier for lawyers to stay organized, track their own billable hours and productivity, and complete tasks at home.
Remote Legal Work is Here to Stay
Regardless of the approach, one thing we know for sure is that even after the pandemic ends, when it comes to lawyer work-life balance, the legal industry has changed.
As we slowly go back to "normal" law practice, what legal professionals are realizing is that the new normal is a remote one. And according to Nahama, "If you are not embracing modernization and innovation in terms of remote working, you are going to get left behind[.]"
Want to learn more about how to thrive in a work-from-home world? Check out these CLE courses:
Work-From-Home CLEs
How to Ethically Practice From a Remote Office
Remote Online Notarization: What You Need to Know
Preserving Privilege in E-Mail and Online Communications: Overcoming Ethical Challenges